Crosshatch May Favourites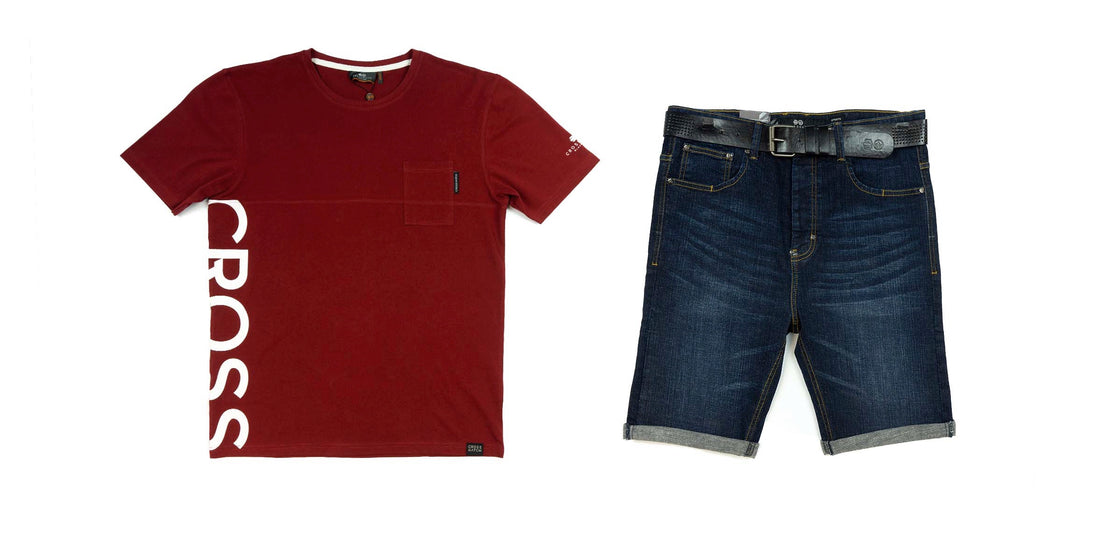 May is coming to an end and what a month it has been for Crosshatch!
With new Ladies, Men's and CRS55 drops we have been swarmed with new items! So, we have decided to choose our favourite outfits of May 2019! And for 48 hours only we are giving you 50% off all the items shown in this post!
Outfit 1 -
Matching swim shorts and tees are super popular this summer! Paired together here is the Dunstop T-Shirt and the Pedro Swim Shorts!
Outfit 2 - 
Denim shorts and a tee is an essential summer combo! This duo is made up of the Highgate T-Shirt and the Yankton Shorts.
Outfit 3 -
CRS55 has plenty summer chill out outfits but one of our favourites is the Klaptons T-Shirt paired with the Wellfare Shorts.
Outfit 4 -
Ladies are new this summer! This matching combo is made up of the Karina Crop T-Shirt and the Lucys Leggings.
To get 50% off everything shown in this post use the code MAY50 (excludes clearance)